Future Ticketing enables clients to gather a lot of data, but it is what you do with it that counts.
At Future Ticketing we help event organisers, brands and agencies to collect and measure the purchasing behaviour of customers. The opportunity to know your buyer from first purchase, to turnstile, to engagement at the event, is priceless.
This single, powerful view enabled by third-party partner systems can revolutionise conversion and entice repeat business.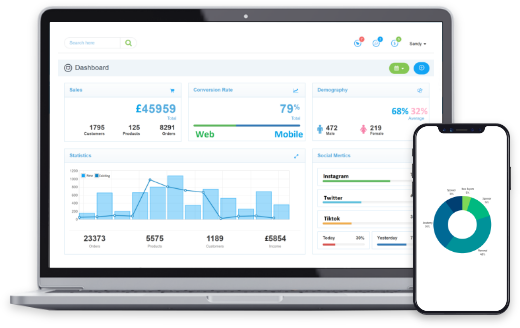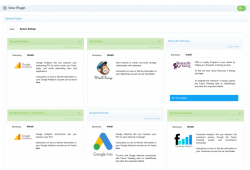 Gather data – time and date of purchase, distance from venue, pre-event upselling and communications
Analyse conversions and referrals via
Google, Twitter, Meta and more
Easily integrate multiple
CRM platforms to create and segment your target audience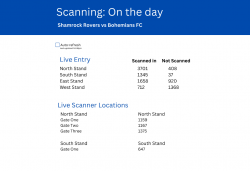 View live scanning data
Send Push Notifications via the Digital Ticketing App to encourage retail and F&B purchases
Track customer entry by entrance,
turnstile, scanner and time of entry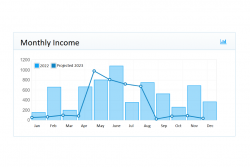 Automatically send post-event
information such as surveys or
early bird offers to next event
Use integrated platforms such as
Activity Stream and Two Circles to
analyse customer data
Use analysis of event and customer data to understand
your audience and build
deeper relationships
Create a Data eco-system
Analytics
Single customer view
Create a Data eco-system
The Future Ticketing dashboard makes tracking and collecting customer data easy.
Our market-leading, next-generation API will enable you to fully integrate data-collection opportunities generated from other API First platforms ensuring data analytics can be delivered and interpreted as efficiently as possible, thereby making your overall data strategy a successful one.
We may be seen as a ticketing software provider on the surface but we know that we are much more than that.
Analytics
Single customer view
The Future Ticketing dashboard makes tracking and collecting customer data easy.
In order to make good use of all the data you collect you have the option to avail of our in-house Customer CRM tool or benefit from the multiple CRM integrations across the Future Ticketing platform.
Link your CRM system with an email marketing tool, such as Mailchimp, Activity Stream or Campaign Monitor, to help you automate the flow of customers who may opt-in for future campaigns.
Easily implement our Javascript code for Pixel Tracking or Pixel Tracking Image(s) to track "open: and "conversation" rates of customers.
Additionally, track your conversions and pay-per-click (across) the full purchase journey of your customers through Universal Analytics, Meta Business Suite, Twitter analytics or the many other integrations we have available.
Using sales activity data to inform your future planning and interaction with customers is proven to increase revenue and sales. We offer convenient integrations with a number of analytics partners, including Activity Stream, FullTime Analytics and Two Circles, to help you analyse your audience and their buying patterns. Our built-in FT CRM system manages your customer accounts, and generates customer activity reports based on a number of variables, including buying patterns and previous purchases. It also projects a "lifetime customer value". Additionally, clean your data using our in-built edit functionality, and de-dupe customers with multiple email addresses using our "merge accounts" functionality.
Book a demo
Our open REST API enables a full integration with our various EPOS and retail partners. This allows Future Ticketing to provide you with an end-to-end solution for selling tickets, merchandise, hospitality and so much more. Enhance the customer experience and boost revenue by offering other items for sale together with tickets. For example:
Barcodes
QR codes
Multi-QR code ticket
RFID
External barcodes
Any one-day barcode
Seasonal or Annual barcodes/QRcodes
Everything is available for sale online, 24/7, generating revenue before your event, and easing in-person queues and queries on the day. This maximises your opportunities to up-sell and significantly increase the spend-per-head in advance of your event. Some of our analytics, email, CRM and e-commerce partners. Smooth and easy integrations via our REST API:
Book a demo