Our high-performance ticketing technology empowers clients to connect the dots of ticketing data with retail, Epos, Analytics and other API first platforms.

The data collection opportunities in the Future Ticketing dashboard are endless.
Working with your team, we will educate and work together using our market trend knowledge to guide your Marketing or Ticketing departments to maximise data collection, audience growth and retention.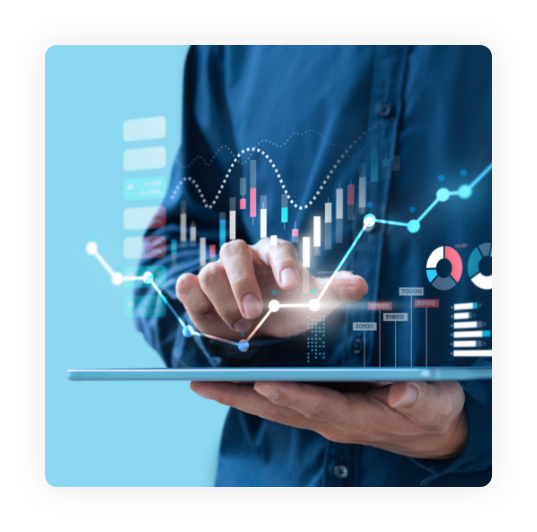 Analytics
Data capture
Your customer
CRM integration
Discover new customers
Additional Revenue Streams
Analytics
Your customer will remain on your website throughout the transaction, allowing you to track analytics and conversions with no third-party redirects unlike other ticketing companies.
Track customer interactions and conversions using pixel tracking, pixel tracking images, and analytics through Google, Meta, Twitter, and the many other integrations to analyse customer buying habits. 
Data capture
Your customer
CRM integration
Discover new customers
Additional Revenue Streams
Offer pristine communication and service with pre-and post-event emails. Confirm bookings, update the customer on essential tips around attendance of the event such as safety and accessibility, and upsell merchandise or hospitality. Use post-event emails to survey the attendees and pass on advance notice on future events. Link to your Facebook page, or partner websites, where you can sell directly.
Book a demo
Maximise your cross-sales profits online before the event by selling merchandise, food, beverages, parking and hospitality. This means banked revenue in advance of your event.
Sell season tickets, subscriptions, memberships, single day, any one day and gift vouchers via your dashboard.
Automatically track how online gift vouchers are distributed, and track who buys and receives gift vouchers by using our "transfer tracking" solution.
With Future Ticketing it is always your brand, your story, your data, your engagement. Unlike other popular ticketing solutions, our platform keeps the customer on your website throughout the buying process giving you the opportunity to create a fully-branded ticketing experience. Reach deeper customer engagement and build long-term loyalty and value for your business. You have exclusive ownership and direct access to all your customer data in a proprietary database. Your dedicated Client Success Manager will support your team using our industry knowledge to interpret and understand your customer behaviour and advise how to use the functionality within the Future Ticketing system to create successful, targeted marketing and sales campaigns to re-engage first time buyers or increase spend-per-head.
Book a demo
Data is key to any successful, modern marketing campaign. Use our reporting suite to gather data on previous attendees. Seamlessly integrate your email platforms and other marketing tools with your Future Ticketing dashboard. Track conversions using pixel tracking, pixel tracking images, and analytics through Google, Facebook, Twitter, and the many other integrations which track the full purchase journey of your customers. Use our inbuilt CRM system or integrate multiple other CRM systems linked directly to your dashboard to strengthen your customer relationships. Keep your data clean and current using our simple edit functionality, and our "merge accounts" solution for customers who use multiple email addresses Some of our partners for marketing and CRM tools. Smooth and easy integrations via our REST API:
Marketing and CRM partners